Private Rooms & Banquets

The Candle Club is a great place for your company, friends, and family to meet and enjoy a great atmosphere and excellent food. We have two banquet rooms and a sports bar which are perfect for large or small gatherings. Please call for questions and reservations: (316) 684-7281
Ted's Room

A classy space with a wood burning fireplace. This room for 50 people provides a great atmosphere for presentations and dinners, or for weddings or graduations. Call and reserve this space today. Our schedule is filling up quickly!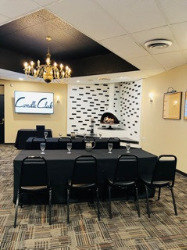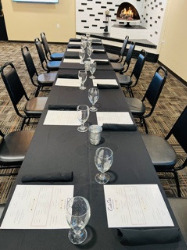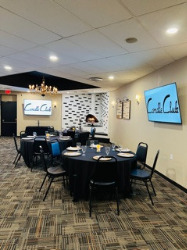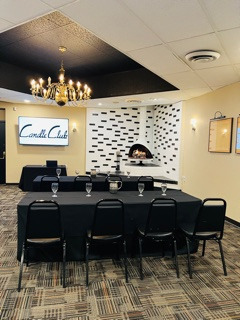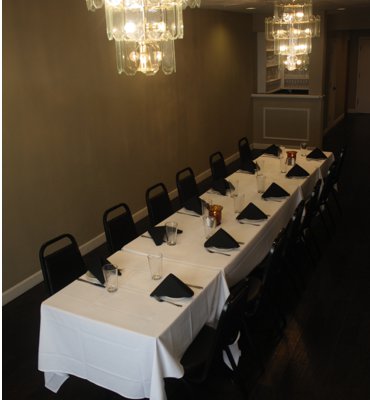 This intimate space has a dining capacity of 20 people. This popular room is ideal for business meetings and small gatherings. Norma's room provides privacy while enjoying excellent food and top notch service.

The Candle Lite Room seats up to 70 people is a great place to kick back, enjoy a cigar, and watch the big game. This room is available for private parties and has its own private bar, three flat screen tv's and plenty of space.